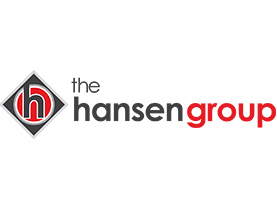 The Hansen Group represents the evolution of over 60 years of continuous service to the hospitality industry. We are proud to represent manufacturers who produce the highest quality products in the industry. We gladly offer our manufacturer-specific and knowledgeable consultation services, design facilitation, culinary facilities, and hands-on training for dealers and end-users alike. We offer high quality service to customers in Georgia, Tennessee, Alabama and the Florida panhandle.
The Hansen Group's primary focus is to provide dedicated knowledge, resources and exceptional service to the markets we serve.
Wayne Jones
www.thehansengroup.net
770-667-1544
1770 Breckinridge Pkwy suite 500
Duluth GA, 30096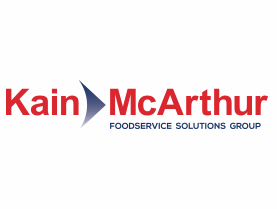 Kain McArthur is a leader in innovation, technology, and facilities, offering expertise and service to the Commercial Food Service Equipment and Supply Industry. We stay on top of continuous changes in the industry to improve our methods of representing our manufacturers while maintaining strong, collaborative partnerships with both manufacturers and customers.
With Kain McArthur, you can trust you're getting top level Education, Service, Marketing, Communication, Commitment and Proven Performance.
Kelly McArthur
www.kainmcarthur.com
913-829-3700
2000 E. Prairie Circle
Olathe, KS 66062
Preferred Marketing Group is the leading manufacturer's sales and marketing agent for the commercial food equipment and supply industry. With over 150 years of combined foodservice experience, our team understands your needs and will help you make informed decisions. We have consistently represented the industry's preferred brands of foodservice equipment and supply manufacturers for more than 30 years.
Preferred Marketing Group is a team of knowledgeable professionals dedicated to providing foodservice solutions through strong relationships and preferred brands in our marketing territory.
Jeff Couch
www.pmgnow.com
800-292-4764
20715 Dearborn Street
Chatsworth, CA 91311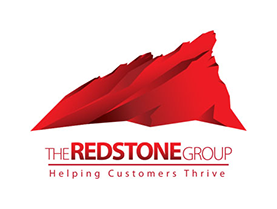 The Redstone Group is a leading manufacturer's sales force for the commercial foodservice industry supplying equipment, supplies and furniture. Equipped with more than 150 years of combined experience, our team of professionals understands your current and future needs and will help find the right solutions for you.
The Redstone Group exists to help our customer thrive by providing exceptional products with superior customer service.
George LeCavalier
www.theredstonegroup.net
800-338-8131
2618 S. Raritan Circle
Englewood, CO 80110

Since 1960, Vader and Landgraf, Inc. has represented leading manufacturers of foodservice equipment throughout the Upper Midwest. Our core values and history of excellence remain our foundation. Our proven results show our commitment to customer service, and conducting ourselves to the highest standards.
Educating channel partners and continually building relationships with segment leaders, end users and dealer partners throughout the foodservice industry are every day priorities for our team.
Dennis McGuire
www.vaderandlandgraf.com
800-852-0447
1047 10th Ave SE
Minneapolis, MN 55414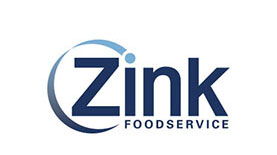 Zink Foodservice provides comprehensive sales, marketing, distribution and installation services for premier manufacturers and authorized dealers of foodservice equipment and smallwares. For nearly 40 years, the major brands in the commercial foodservice industry have turned to Zink for sales and marketing expertise, and exceptional performance.
We bring the highest levels of professionalism, responsiveness and service to dealers, consultants, chain accounts, schools and independent operators. Zink Foodservice is Invested in Your Success.
Jim Zink
www.zinkfsg.com
800-492-7400
655 Dearborn Park Lane, Suite Z
Worthington, OH 43085